Our four principals:

One: Build communities, create knowledge networks and connect with a common goal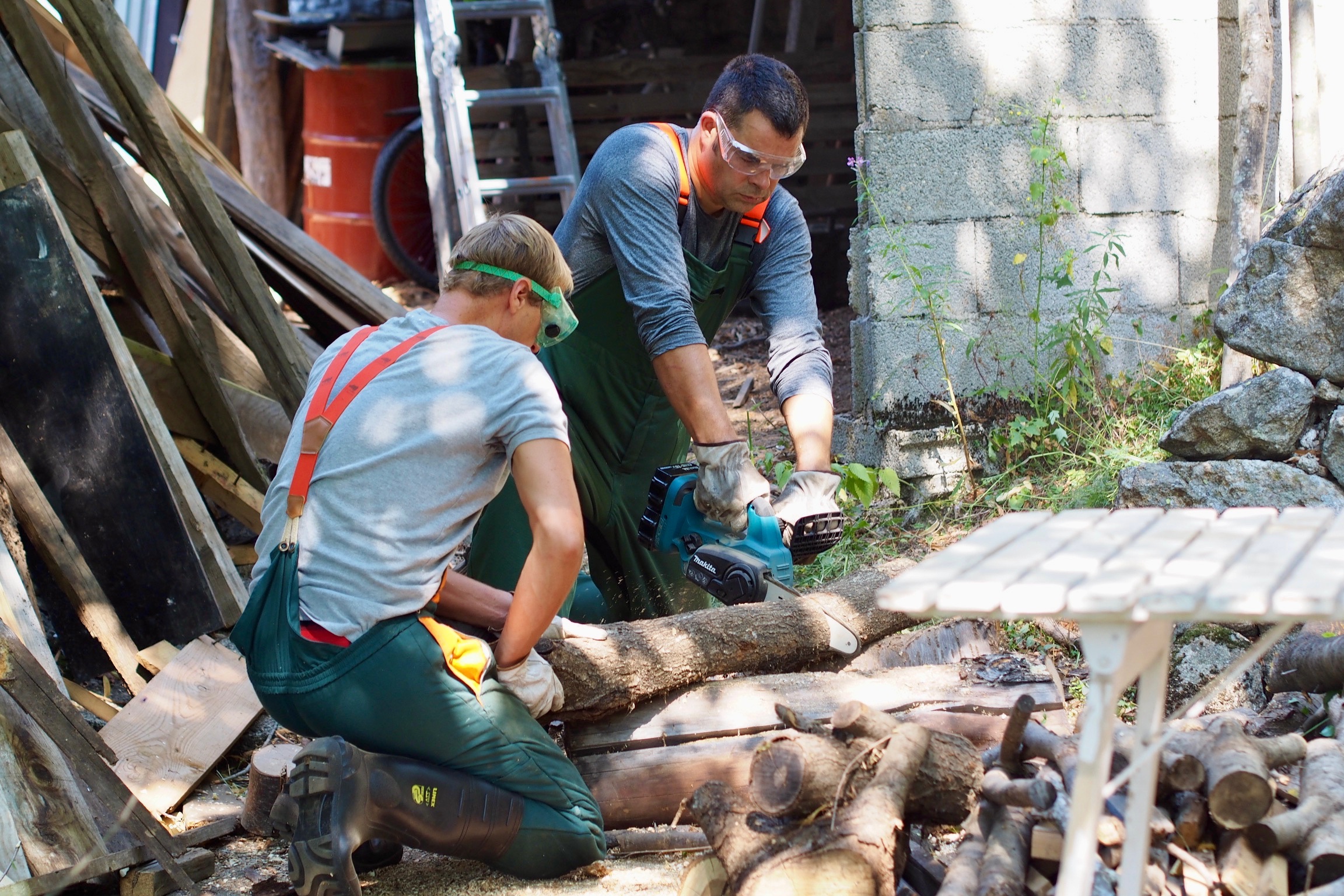 We create a sustainable community by working together towards a healthy ecosystem, an active and learning network of people who positively connect with our vision and goals. Feeling yourself part of this network gives our volunteers a sense of meaning. We support and encourage people to take active initiatives themselves to contribute to the developing network. For example, by working together during our stay on the farm to restore an ancient terrace wall, so that we gain knowledge about its construction and gain respect for the former residents and their skills.

Two: Apply an ethos of care and make sure everyone is embraced
These times requires us to think about how we can shape care for each other again, now that existing structures such as traditional family ties and local communities are disappearing. How do we take good care of each other and what kind of support networks can we create for this? In our project we pay attention to social sustainability, precisely by emphasizing the importance of looking out for and caring for each other. Every morning we pay attention to how everyone is doing and give feedback when we notice when people are withdrawing from caring for each other. Long before globalization, people were connected through trade networks and information was thus spread across the planet. It is still and perhaps more than ever important to share knowledge and connect groups so we can continue to learn from each other and benefit from the knowledge we gain in different places. On our farm we act very local, but the impact is global, as volunteers from all over the world sit at our dinner table and share knowledge.