A sustainable learning place that positively contributes to a healthy ecosystem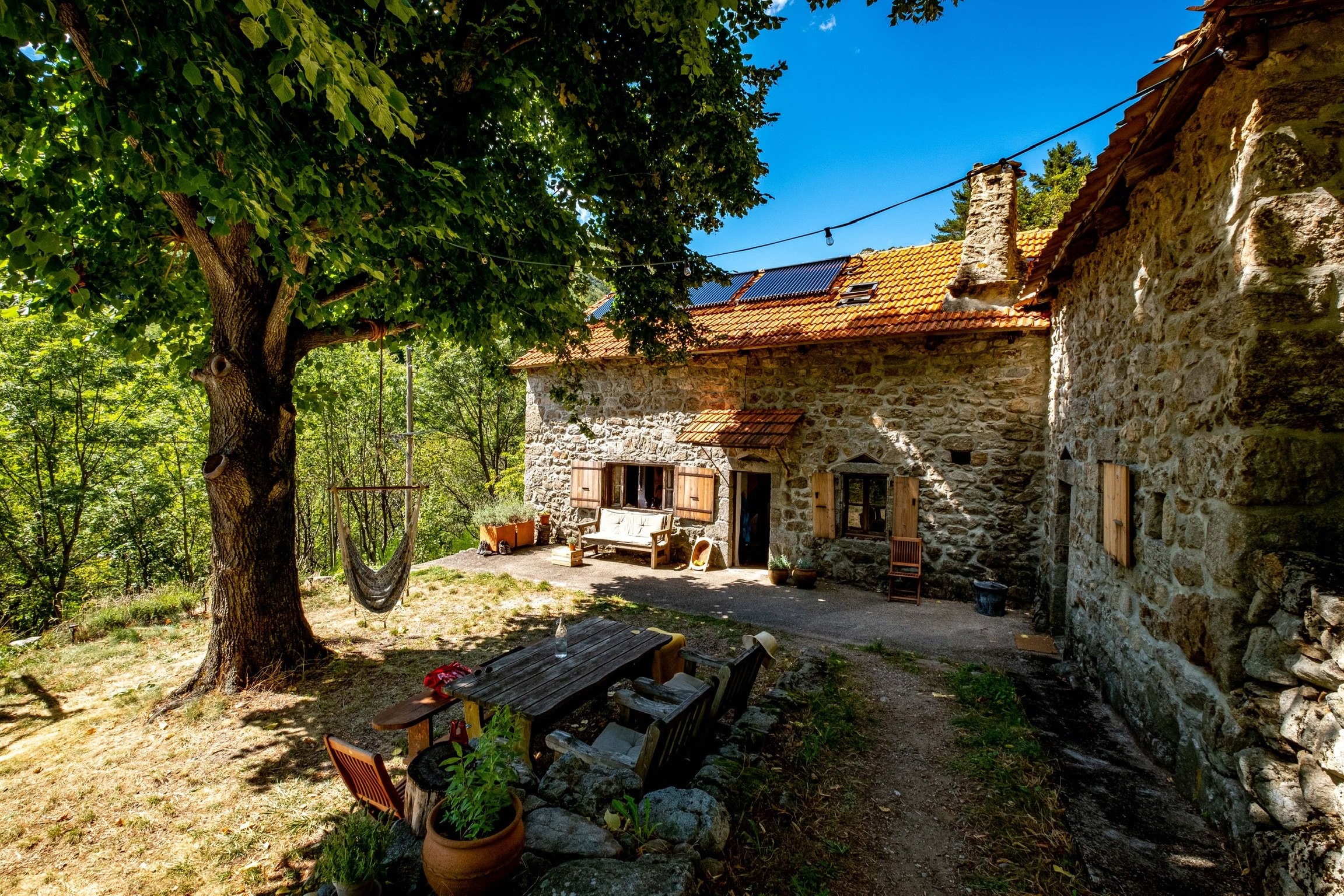 Welcome to the site of Laferme sur Bésorgues and thank you for your interest. We would like to invite you to become a volunteer in our unique ecological project. Our permaculture farm is located on a southern slope in the Parc Naturel Régional des Monts d'Ardèche. We, Sebo and Bastiaan, are happy to meet you and learn and work with you towards a sustainable future. Our beautiful terrain consists 7 hectares of forest with its own well that provides us with drinking water. We live off grid and produce our own electricity. The river Bésorgues flows over our land and is located 80 meters below the farm. We swim here every day. When we don't work we are celebrating the naturist lifestyle. In recent years, more than 140 volunteers from not less than 22 different nationalities have helped us.

Every morning we start with spiritual exercises in nature. We physically work an average of four hours a day in the food forest or vegetable garden. This is good for our personal health and it teaches us physically how much energy needs to be produced for a regenerative and ecological living system. Every day we reflect for ten minutes in a personal place somewhere on our site. In the afternoon you are free to do as you please. In the evenings we usually have dinner together and tell each other stories about wonderment in nature that day. These are often special and rich moments in which we really meet. You share a nicely furnished bedroom with another volunteer. We all share the bathroom. In addition, we have a cozy and beautiful space where you can retreat from time to time.